Picking The Top 40, then Top 13, then Top 6 for #Crazy8sFilms17 !
At long last, on January 10th, the Top 6 films were announced for this year of Crazy8s! From a record 216 submissions, the first round of judges (Bill Hurst, Meghan Elie, Joel Ashton McCarthy, Paul Armstrong, Kristyn Stilling and Stephanie Halber) painstakingly selected the top 40, which then were passed to the second judging team (Elle-Máijá Tailfeathers, Grace Chin, Kaare Andrews, Ken Eisner, Shauna Johannesen and Zach Lipovsky). The Top 40 filmmakers then came in to present their pitches in person, and the gruelling process of narrowing down the submissions to 13 began. With such a wide variety of films being pitched, it always takes a lot of time and hard discussion to find the films that will move on to the next round.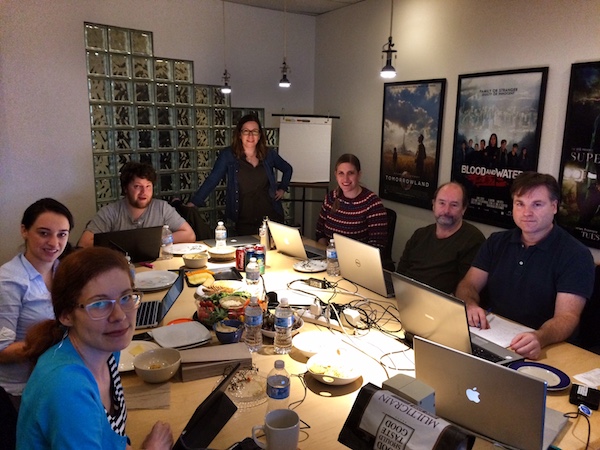 Hard as the Top 13 are to pick, the Top 6 are even more difficult. At this point, scripts are written for all of the films, giving judges a clearer picture of the story each film takes the viewer on. Finally, after almost 6 hours, the Top 6 films were decided. Phone calls went out to the teams of Anh Hung, No Reservations, The Undertakers Son, WoodMan, Cypher and The Prince to congratulate them!
Now it's just time to get ready to make them!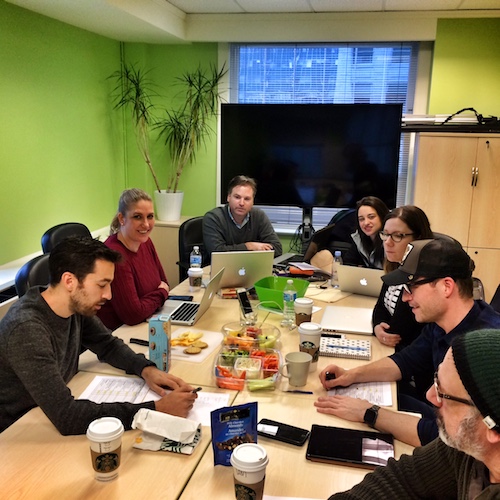 Blog post by Julie Bruns, Associate Producer
Julie is an Associate producer on Crazy8s. Passionate about film, she is also an actor and writer with a background in marketing, writing and online admin. You can follow her at @Bruns_Julie on Twitter.